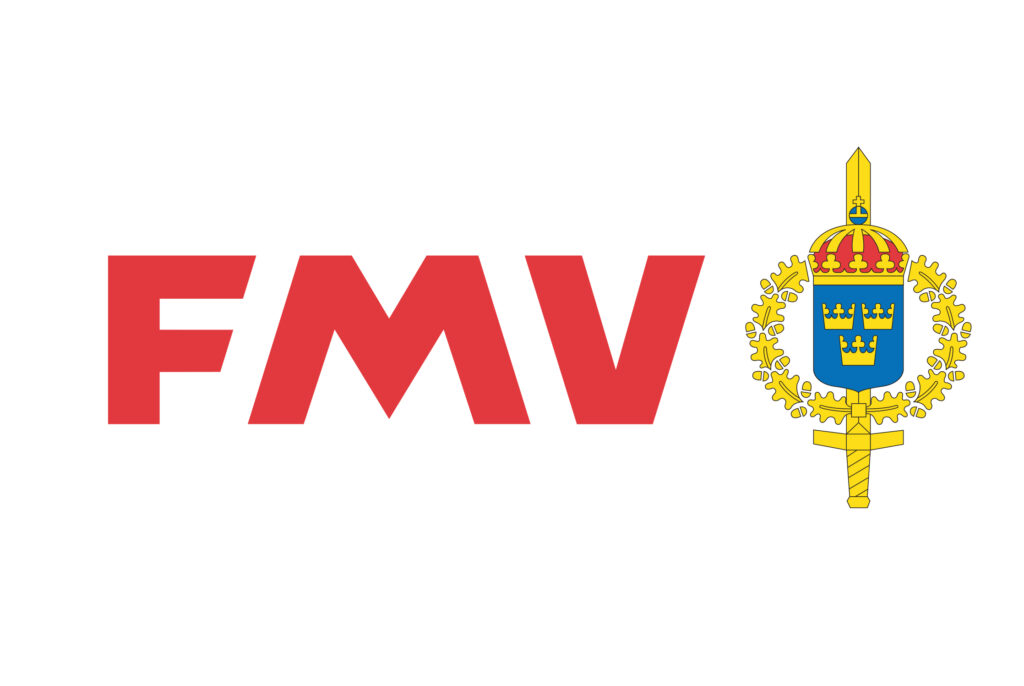 221103 CONTAINER TENTS TO THE SWEDISH DEFENCE MATERIEL ADMINISTRATION (FMV)
Swedish Net will develop and deliver complete container tents for use by the Armed Forces.
Container tents are tents that must be connected to a container.
The contract is a framework agreement of 4 years. The container tents will be delivered together with technical documentation, system security analysis and maintenance analysis.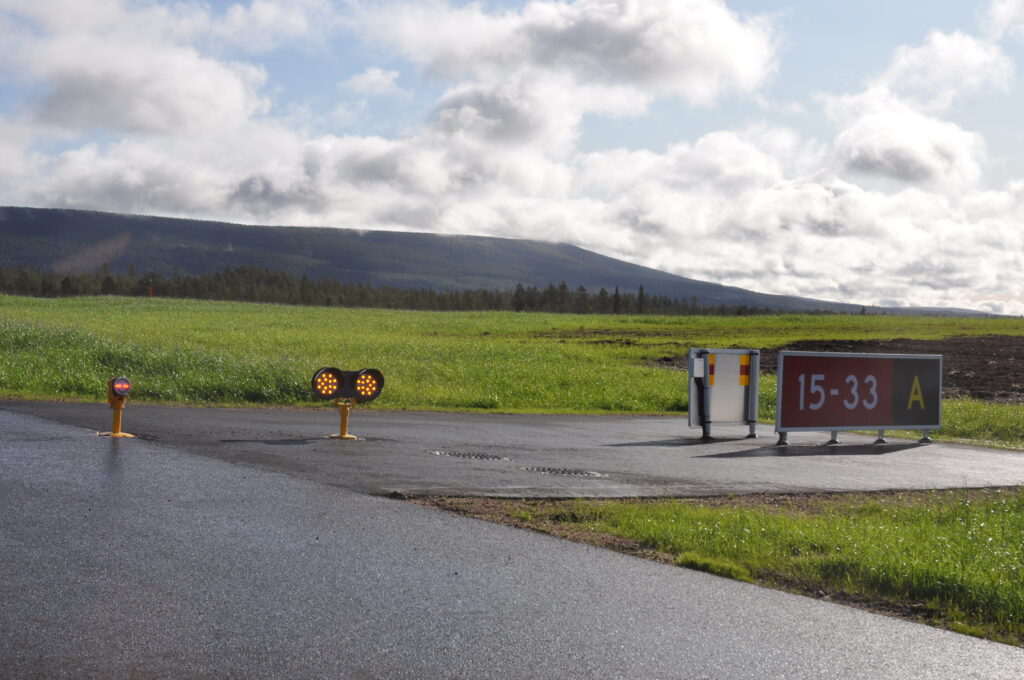 220601 PROJECT FMV, AIRFIELD GUIDANCE SIGNS KALLAX
Swedish Net will replace all airfield guidance signs at Kallax Airport Luleå during the summer of 2022.
On the military side, F21 and also on the civilian side. There are about 150 signs that lead the pilot right at all the runways and taxiways. The project includes delivery and assembly to a fully functional and operational facility.
Norrbotten's air flotilla, F 21, is Sweden's northernmost air flotilla. The main base is in Luleå, with side bases in Jokkmokk and Vidsel.
Luleå Airport is Sweden's sixth largest airport in terms of number of passengers and the airport employs a total of 1,000 people, of which about 900 work in the Armed Forces.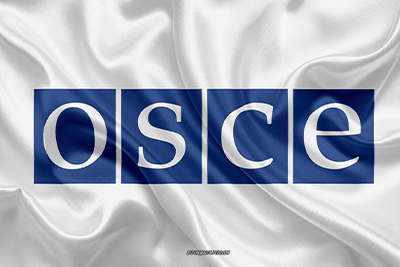 220202 SECOND PROCUREMENT TO OSCE IN UKRAINE
Swedish Net Air & Defence has, together with our sister company Disarmament Solutions, won a second procurement for the OSCE, the Organization for Security and Co-operation in Europe,
The procurement includes equipment for munitions clearance and demining for the OSCE Project Coordinator in Ukraine.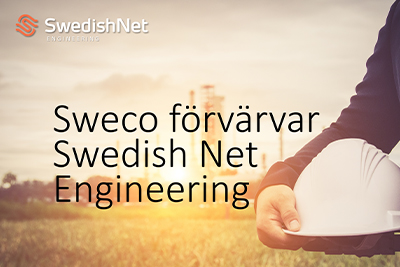 220201 SWECO ACQUIRES SWEDISH NET ENGINEERING
Sweco Sverige AB acquired all shares in Swedish Net Engineering AB, our engineering consultancy company in the Swedish Net Group on February 1.
The merger between Swedish Net Engineering and Sweco is a natural and important step for our employees and customers. It is positive that Swedish Net Engineering's customers now gets the opportunity to take advantage of Sweco's broad offering and expertise.
The sale of Swedish Net Engineering means that we can focus more on our other companies in the Group, such as Swedish Net Air & Defence, where our contracting operations are expected to develop strongly in the coming years.
Sweco plans and designs sustainable cities and communities of the future. With 17,500 employees in northern Europe, the right expertise for each individual project can always be offered. Sweco has a turnover of approximately SEK 21 billion and is listed on NASDAQ OMX Stockholm.
We look forward to a continued and long-term collaboration with Sweco in our contracting operations.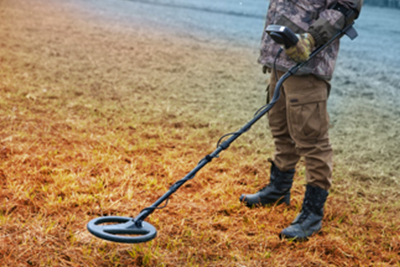 211222 PROCUREMENT TO OSCE IN UKRAINE
Swedish Net Air & Defense has together with its sister company Disarmament Solutions won an international procurement. The contract won includes the supply of metal detectors and other search equipment to the OSCE, the Organization for Security and Co-operation in Europe, Project Coordinator in Ukraine. The procurement is intended to increase the capacity to clear landmines and other explosive devices, a necessary measure to be able to guarantee the safety and security for the people of Ukraine. The equipment will be delivered during the first quarter of 2022 and we are proud to be able to contribute to the OSCE's important work in Ukraine.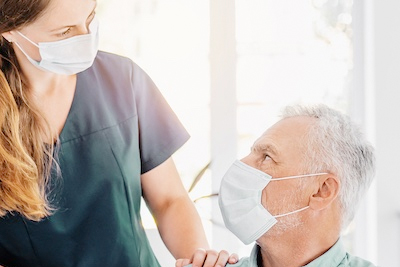 210819 CONSULTATION FRAMEWORK ADDA PURCHASING CENTER (PREVIOUSLY SKL COMMENTS PURCHASING CENTER)
Swedish Net has signed an agreement regarding the design of security systems and fire alarms with Adda Inköpscentral. The agreement refers to ranked allocation, where Swedish Net is first and second in two different technology areas, respectively, the agreement also refers to renewed competition in all framework agreement areas. Adda Inköpscentral is a central purchasing organization that all municipalities, municipal companies and regions can call from. In the procurement, 1163 eligible organizations were specified.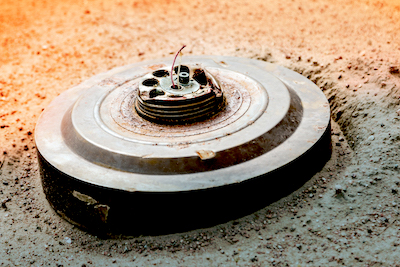 210420 FRAMEWORK AGREEMENT FMV AMMUNITION AND MINING CLEARANCE EQUIPMENT
Swedish Net will support the Swedish Armed Forces and FMV with expert support in the ability to clear mines, unexploded ordnance and improvised charges, as well as expert support in the sensor area linked to military search services. Swedish Net will also train, design and conduct investigations in the area. The agreement covers the provision of equipment, such as equipment intended for forensic investigations and protective equipment in ammunition and demining operations. The framework agreement runs until 2024 with the possibility of extension until 2027-12-31.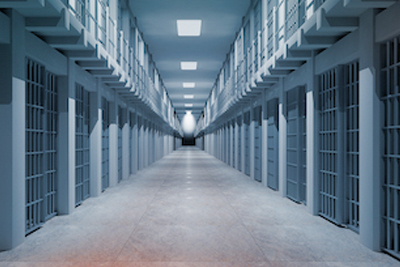 210319 CONSULTATION FRAMEWORK PRISON
Swedish Net wins framework agreement with the Swedish Prison and Probation Service. The Swedish Prison and Probation Service rents approximately 700,000 sqm of premises worth approximately NOK 1.3 billion. This makes the Swedish Prison and Probation Service one of Sweden's largest tenants on the open market. The Swedish Prison and Probation Service leases all premises but owns and manages the telecommunications and security systems. The size, design and level of security of the premises vary from office premises to institutions and prisons. In general, however, there is a high level of security in all premises.
The assignment includes planning in ongoing and upcoming telecommunications bag projects within all of the Swedish Prison and Probation Service's activities.
The first time Swedish Net signed a framework agreement with the Swedish Prison and Probation Service was in 2012.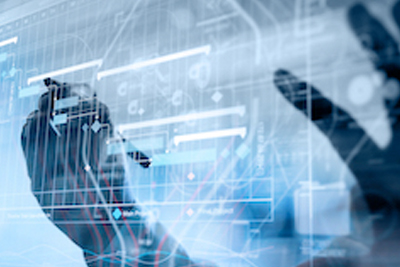 210311 ASSIGNMENT FMV POINT
On behalf of the Swedish Armed Forces, FMV POINT provides an information portal, the portal contains guiding and guiding information that is to be used in connection with work on the Armed Forces' fixed telecommunications and information technology facilities. The target group for POINT are those who work with design, installations, maintenance, operation, maintenance and decommissioning. Swedish Net has been given the honorary task of maintaining and developing this comprehensive system of design and installation instructions.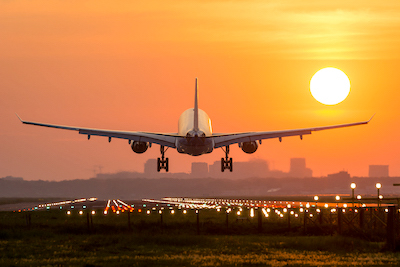 210301 PROJECT FMV, INSTALLATION OF CONTROL SYSTEMS FOR AIRPORT LIGHTS ORE AND VIDSEL
Swedish Net will install ADB Safegate's control system for airport lighting at Malmen and Vidsel airports. Malmen Airport is located within the municipality of Linköping. The airport area covers 455 hectares and is part of the Armed Forces as a flotilla airport. At Vidsel Airport, tests of equipment are conducted by both the Swedish Air Force and foreign air units. The test area, which is a military protected object, roughly follows the Udtja nature reserve and is 165,000 hectares.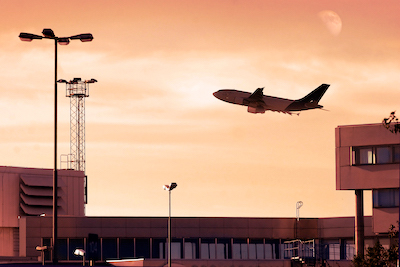 200706 FRAMEWORK AGREEMENT SWEDAVIA, STOCKHOLM ARLANDA
Swedish Net signs framework agreement with Swedavia regarding design of Electricity, Tele, Data, Fire alarms etc. at Stockholm Arlanda. The agreement refers to renewed competition. Arlanda has three runways and four terminals, more than 26 million passengers travel to and from the airport each year, just over 230,000 take-offs and landings are made per year. Arlanda is one of the country's largest protected objects and also a national border. Over the years, the airport has been very expansive and new projects are constantly underway there.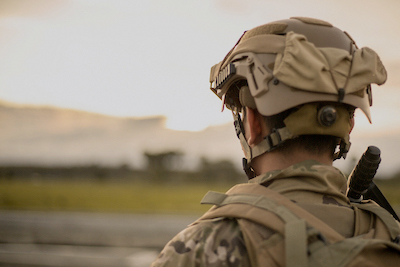 200318 FRAMEWORK AGREEMENT THE SWEDISH DEFENCE MATERIEL ADMINISTRATION
Swedish Net has won its largest framework agreement for the Swedish Defence Materiel Administration and the Swedish Armed Forces. The agreement includes consultancy services such as planning, technical documentation and project management regarding technical installations at military facilities all over Sweden. Swedish Net is strengthening its position as a qualified supplier to the Swedish defence.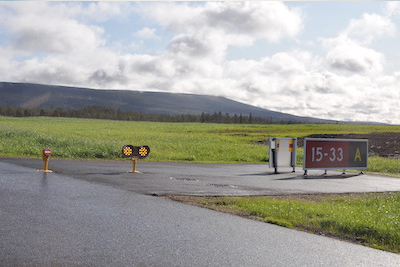 190920 CONTRACT SCANDINAVIAN MOUNTAINS AIRPORT
Swedish Net has completed and received an approved inspection of all its contracts in the new airport between Sälen and Trysil. There are still a few additional orders to be finished.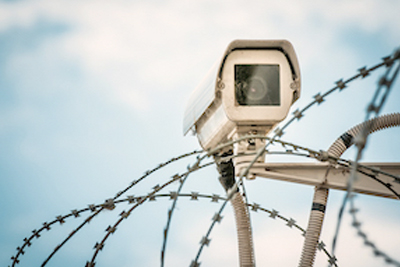 190624 AIRPORTS BRANCH NORWAY
wedish Net is expanding its airport business and starts a branch in Norway to deliver turnkey contracts for airside.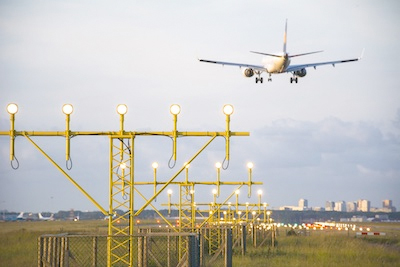 190618 FRAMEWORK AGREEMENT KAMMARKOLLEGIET
Swedish Net has won a framework agreement with the Swedish governmental agency 'Kammarkollegiet'. The agreement concerns security systems consulting and includes delivery of risk analysis, planning and inspection for a number of public actors.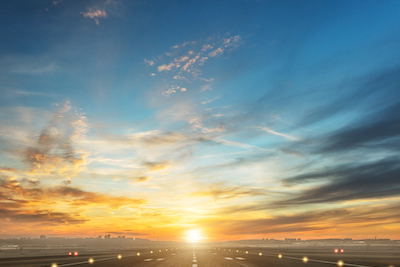 190318 CONTRACT ÖREBRO AIRPORT
Swedish Net has won a procurement for changing of Constant Current Regulators (CCR) at Örebro Airport.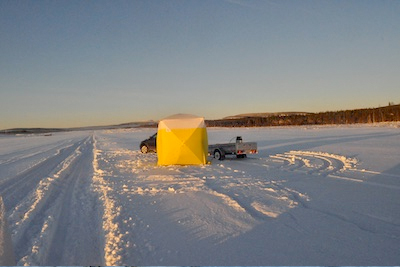 190315 CONTRACT LYCKSELE AIRPORT
Swedish Net has won a procurement for change of Localizer at the ariport in Lycksele.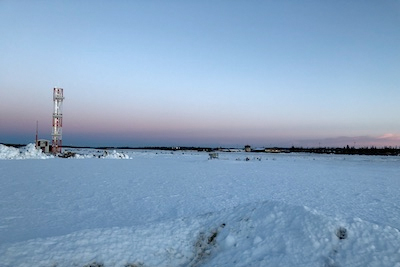 190301 CONTRACT SCANDINAVIAN MOUNTAINS AIRPORT
Our work at the airport in Sälen continues, 70 percent of the contract is finished. We have full responsibility for engineering of systems and installation of the airport's AGL, electrical power supply system and infrastructure for power and communication. Our contract is to be ready for inspection in August.
190228 CONTRACT AIRPORT SVEG
Swedish Net has installed a new GP and DME for the airport in Sveg.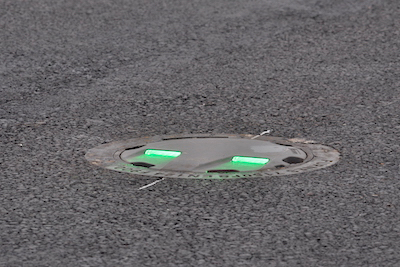 190117 CONTRACT ÅRE ÖSTERSUND AIRPORT
Swedish Net has won a contract for a larger reconstruction at Åre Östersund Airport. The purpose of the reconstruction is to enable Instrument Landing System (ILS) category III. The contract will be delivered at Sweden's eighth most trafficked public airport, while the airport is still operating.
190114 CONSULTANCY SERVICES SECURITY PLANNING AND ENGINEERING
At the beginning of 2019, we continue to have a large number of assignments including planning and detailed design for governmental and private actors.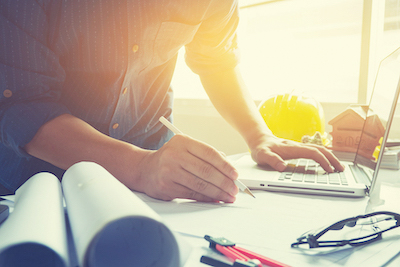 181218 CONTRACT RONNEBY CIVILIAN/MILITARY AIRPORT
Ronneby civilian/military has recevied new approach lighting masts and equipment for ILS. Swedish Net won the Swedish Defence Materiel Administration's procurement earlier this year and now we have finished the contract.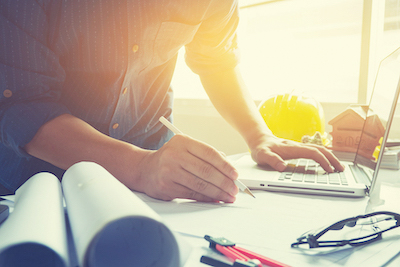 180122 CONSULTANCY SERVICES PROJECT MANAGEMENT
Swedish Net has several project management assignments that run during the whole fall. All assignments includes work on facilities with high security requirements.